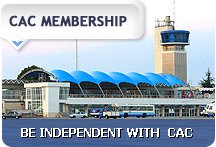 Language: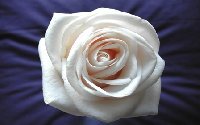 ULCC Ultra Low Coast Carrier
Spirit Airlines" ULCC (Ultra Low Cost Carrier) approach liberates customers from being forced into paying for services they do not desire or use. When customers are seeking the best value in travel they can choose a low fare at spiritair.com and select the services and options appropriate for their travel needs. Spirits ultra low cost model driven from numerous efficiencies, new aircraft, advanced technology and dedicated staff allows the airline to take this approach offering savings to millions of customers in The Caribbean, Latin American and The United States. Obviously we are proud to have broken the rules and created arguably the best airline in the Americas. But don t take our word for it; book Spirit for your next trip so you can see first hand what everyone is raving about. We must warn you however, you may kick yourself for not switching to Spirit years ago.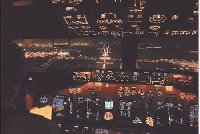 Statistical data for the revenue passengers carried on international passenger flights from/to airports of Sofia, Varna and Bourgas in 2007
Total passengers carried on international charter and scheduled flights from/to Sofia, Varna and Bourgas in 2007 The data for the entire passenger traffic on international (charter and scheduled) flights in 2007 are as follow: TOTAL NUMBER OF PASSENGERS CARRIED IN 2007 – 5.985 MILLION (UP 10.8% FROM 5.378 MILLION IN 2006) total number of the passengers carried by Bulgarian airlines in 2007 – 2.199 million (up 0.9% from 2.180 million); - the market share of the Bulgarian airlines in 2007 is 36.7% (40.6% in 2006). - total number of the passengers carried by Bulgarian airlines in 2007 – 3.786 million (up 18.4% from 3.198 million); the market share of the Bulgarian airlines in 2007 is 63.3% (59.4% in 2006).
Partial strike of public transportation in Germany
Partial strike of public transportation in Germany. Announced strike of the public transport system in Germany , starting on Wednesday, 05. March 2008, 03:00 am to Friday 14. March 2008. This will affect all services of bus, subway and tramway. Please be alert that there will be replacement bus service between Berlin Hauptbahnhof (Central Station) and the airport Berlin-Tegel. Passengers to Berlin-Schönefeld, please use the AirportExpress or S-Bahn.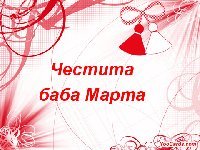 About the Civil Aviation Section
The civil aviation industry has undergone dramatic international restructuring in recent years. This has given a very high profile role to the ITF in the co-ordination of international activities and the representation of civil aviation unions in international bodies. Civil aviation section structure Regularly, the section holds a civil aviation section meeting of all civil aviation affiliates. This is the main policy making body of the section. Regional meetings and seminars are held in Asia/Pacific, Latin America, Africa, Europe, North America and the Arab speaking world. A section committee carries forward the decisions of the section in between meetings. Special committees for cabin crew, ground staff and air traffic services meet to discuss issues specific to those groups of workers. The section has a number of working groups dealing with practical issues such as occupational health and safety, low cost carriers and integrators. These working groups meet according to their own programmes of work. International Representation The ITF represents civil aviation unions at a number of key international regulatory bodies including the International Civil Aviation Organisation (ICAO) and the International Labour Organisation (ILO). The section attaches particular importance to its work in ICAO which sets world standards for aviation safety. The ITF is represented at discussions about the harmonisation of safety rules between the European Aviation Safety Agency (EASA) and the Federal Aviation Administration (FAA) in the United States.